Architectural Shingles vs 3-Tab
When it comes to choosing shingles it can be quite overwhelming for homeowners. With all the different types on the market, how is one to know which is best for them? After all, every homeowner wants their roof to not only look nice but also last for many years. That is why choosing the right material is important. The right material needs to meet their needs and expectations regarding durability, warranty, cost, and aesthetics.
Asphalt shingles have a lot to offer including a variety of colors, textures, and styles. Not to mention they are also affordable which means they are a cost-effective option for many homeowners. Two styles that homeowners can choose from are architectural shingles and 3-tab shingles, both providing different benefits.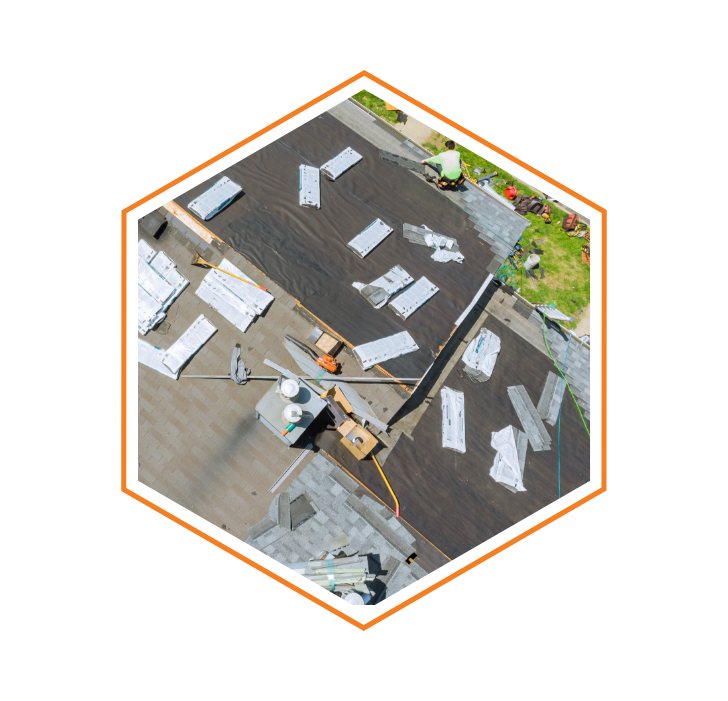 Aesthetics
Architectural shingles and 3-tab shingles are visually different. 3-tab shingles are simply flat and have a single tab shape and size, and are uniform giving them a flat appearance.
On the other hand, architectural shingles give a more dimensional look to a roof. Each shingle looks more dimensional due to multiple layers adhering to the base. Architectural shingles can be designed to look like cedar shakes, adding a lot to a home's curb appeal. They can also be made to imitate the look of slate without the added weight.
Wind Ratings
Each type of shingle has different wind resistance ratings. 3-tab shingles are usually rated for winds of up to 60 mph. Due to architectural shingles being thicker and a higher quality of material, they are generally rated for winds of between 80 mph and 120 mph.
Lifespan
Architectural shingles typically last longer than 3-tab shingles due to their durability and high-quality composition. They can withstand weather conditions such as heat, snow, ice, rain, and strong winds better than 3-tab shingles. Architectural shingles usually last between 18 to 20 years but can last up to 30 years. On the other hand, 3-tab shingles may only last 7 to 10 years when they are regularly exposed to severe weather.
Physical Composition
Since architectural and 3-tab shingles are asphalt shingles, they are alike in their composition. For instance, they each are made with asphalt and adhesives, have granules for the outermost layer, and have fiberglass for the backing.
The main differences between architectural and 3-tab shingles are how much material is used and the overall quality of each one. Architectural shingles are about 50 percent heavier than 3-tab shingles making them more substantial. The base mat on architectural shingles is thicker than on the 3-tab shingles making them sturdier. They also contain stronger adhesives and have more granules on their top surface, as well as are made from a finer quality of asphalt than 3-tab shingles.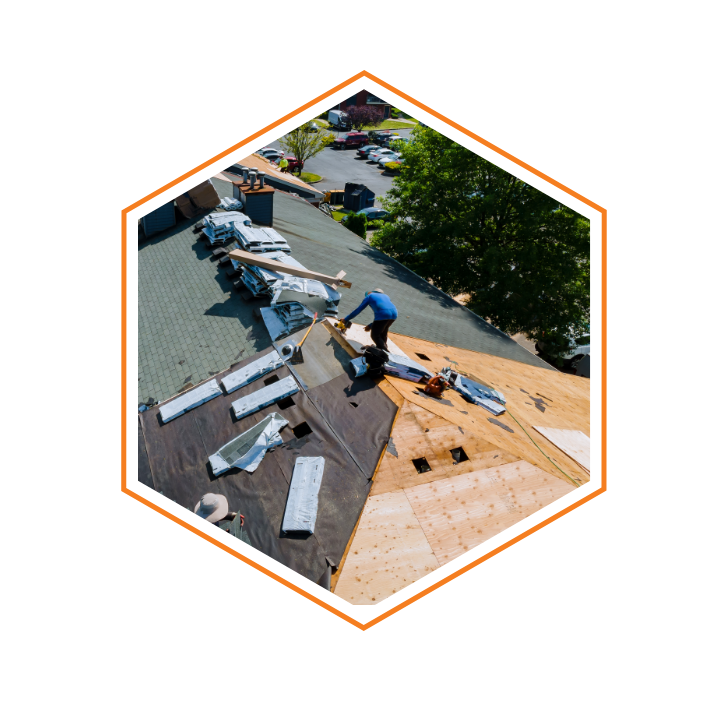 Warranty
It only makes sense that the warranty for each type of shingle is reflective of their overall value. For instance, 3-tab shingles have a shorter lifespan and therefore have shorter warranties, generally 25 to 30 years. Architectural shingles usually have a warranty of 50 years, and some may even have a lifetime warranty.
Cost
The total cost of each architectural shingle and 3-tab shingle is relative. Even though 3-tab shingles might cost less to install, they typically need to be repaired and replaced quicker than architectural shingles.
Which Type of Shingle is the Right One?
The right kind of shingle might depend on the homeowner and their home. 3-tab shingles are more economical in the short term, and therefore, might be perfect for budget homes. On the other hand, homeowners who own a high-end home or who believe aesthetics and longevity are more important than a lower initial cost might choose architectural shingles.
The team at Legacy Exteriors can help homeowners decide which asphalt shingles will work best for them. We have proudly partnered with Owens Corning, who is a trusted name in the roofing industry. Not only do Owens Corning systems look better and last longer, but they also provide many options to perfectly fit any project. Don't hesitate to contact us at (636) 206-6718 for more details!
Does the contractor have to have a license and insurance?
Missouri does not require contractors to carry licenses. Contractors do not have to have insurance; however, it is wise to hire a contractor that does so you can protect yourself from any problems that might come up after the work begins. You can have confidence in Legacy Exteriors as we're fully insured.
What are the details of the roofing warranty?
There are two types of warranties: manufacturer's warranty and contractor's workmanship warranty. The manufacturer's warranty covers the roofing materials while the contractor's workmanship warranty provides coverage for workmanship. Legacy Exteriors is an Owens Corning preferred contractor which means we offer one of the best manufacturer warranties in the industry. Your shingles and Owens Corning roofing materials will have a lifetime warranty! Legacy Exteriors stands behind our work and welcomes any further questions you may have. Let's discuss the details that matter.
How do I know I need a new roof?
There are many signs that indicate you need a new roof. Here are a few common signs:
Cracked, damaged, curled, loose, or missing shingles
Damage or discoloration around vents
Missing granules
Moss or algae growth
Damage around chimneys or skylights
Sagging roof
Water damage in the upstairs or attic
Even if you're not sure if you need a new roof but believe you may have damage give us a call. We will come out for a free inspection to assess and allow you to make a more informed decision.
How do I know what type of roofing shingles are best for my roof and budget?
The best type of roofing shingles should be durable, long-lasting, and visually appealing. They need to also provide protection from wind, rain, snow, and hail. Legacy Exteriors is an Owens Corning preferred contractor meaning we only install the very best products in the industry. We will work together with you to choose a shingle color you're drawn to, while informing you on quality differences.
My roof leaks, do I need to totally replace it?
A total roof replacement will depend on the age and condition of the current roof. Some factors to consider when thinking about a replacement vs. repair are:
Age of the roof
How bad the leaks are
The amount of damage the roof has sustained
Material of the current roof
Whether the insurance company will cover it under a storm or other casualty
Legacy Exteriors works with insurance companies every day. We want to work together to inspect the roof and provide you with pictures of affected areas to discuss if the home qualifies for a roof insurance claim. Our roofing experts will act on your behalf, if you would like, to meet your insurance adjustor and discuss the damages. We want what is best for you! A new roof covered by insurance is always great for a homeowner, but if the roof simply needs a small repair we can advise and partner with you for that as well.
How long can I expect my new roof to last?
While properly installed high-quality Owens Corning architectural asphalt roofing shingles should last up to 30 years, your roof is the first line of defense against our Midwest weather. Storms which include high winds, hail, and ice can affect the lifespan and cause damage at any time. This is why we are passionate about free estimates – to inform you about your roof's health and allow you to make an educated decision.
What are the steps of a roof replacement?
The process of submitting an insurance claim and having a new roof installed isn't something homeowners often do. As experts in the industry, Legacy Exteriors will partner with you every step of the way:
Choose the right contractor
Inspect the roof
Make an insurance claim if roof damages qualify
Decide on what materials to use
Install the new roof
Cleanup
Final
Will a permit be needed for the roof replacement?
A permit is not required when replacing a roof. If local municipalities require permits on any additional construction Legacy Exteriors is contracted to do, such as a deck or three seasons room, we will work with local government to comply with those requirements.
How does the payment process work?
With most contractors, a deposit will be paid before the work begins for the products to be ordered and the remaining amount is paid once the work is complete. If a contractor asks for a larger deposit upfront or for the project to be paid before the work is complete, please see this as a red flag. Legacy Exteriors will work with your insurance company to either be paid directly by them or request payment from the homeowner after they have received funds from their claim. Our goal is to make this as seamless as possible for the homeowner.
Should new shingles be applied over existing ones, or do they need to be removed?
A second layer of shingles will affect the integrity of a roof and its overall lifespan. The shingles are not meant to be layered and the additional weight can cause problems with moisture and lack of ventilation. Legacy Exteriors will tear off your existing shingles, ensure your roof deck does not have any damage, and make any necessary repairs. A new layer of roofing underlayment will be installed which provides an additional layer of protection from rain, snow, hail, and ice followed by your new Owens Corning shingles.