Residential Decks in St. Charles, MO
A Stunning Deck For Your Outdoor Space
From a St. Charles Deck Company You can Trust.
Your outdoor space is important. It's where you go to relax with family, spend quality time with friends, and even host parties on nice days. Nothing will you enjoy the outdoor part of your property like a stunningly beautiful deck.
Legacy Exteriors is not only committed to building you the deck of your dreams but to working with you by communicating every step of the way. In contractor work, honestly and transparency is often hard to come by, but that's what we're committed to giving to you.
As a property owner, you may never know if you're getting the best materials for your deck at a price that makes sense. At Legacy, we understood those concerns, and we're going to build you the best deck possible.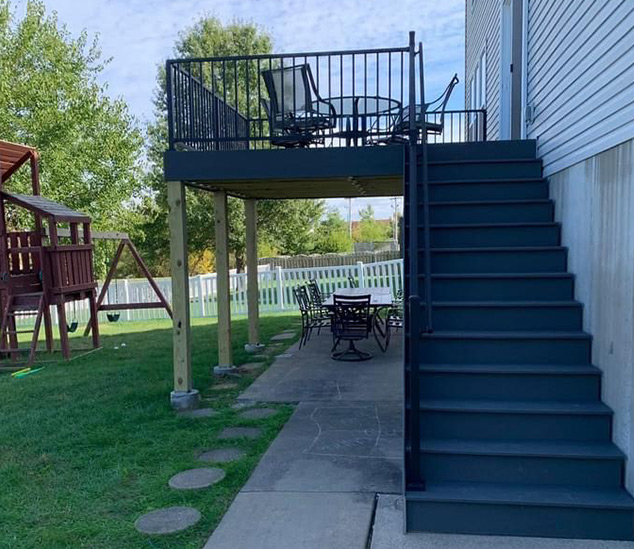 Roof Repair & Replacement 


At Legacy Exteriors, we're proud of the work that we do. That's why we're happy to show you the difference we've made on the homes we've worked on. Take a look at these Before and After pictures. Your home could be the next success story.