Residential Roofing in St. Charles, MO
A New Roof You Can Rely On.
From a St. Louis Roofing Company You can Trust.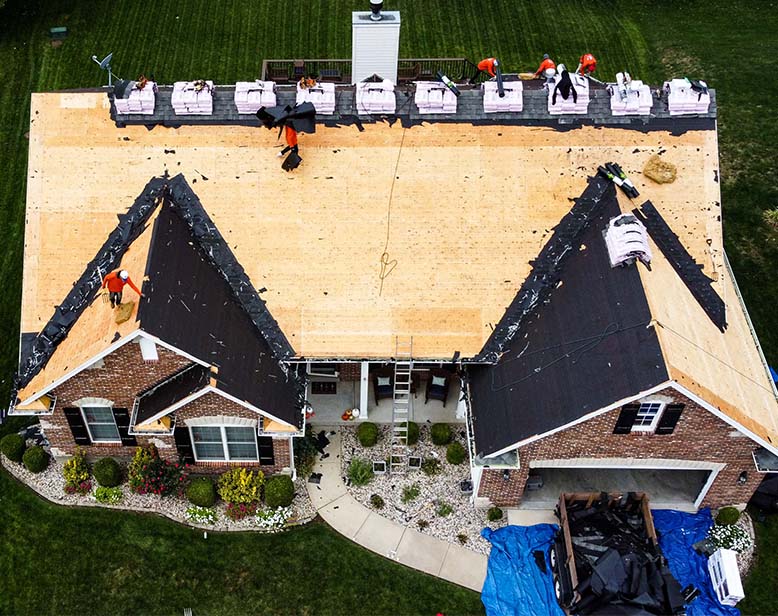 You need a St. Louis Roofing company that will treat your house like your castle. Your St. Louis roof is arguably the most crucial part of your house because without it the rest of your house is totally vulnerable to the outside elements. So why would you settle for a roof or a roofing company that you can't trust?
Legacy Exteriors has your house covered.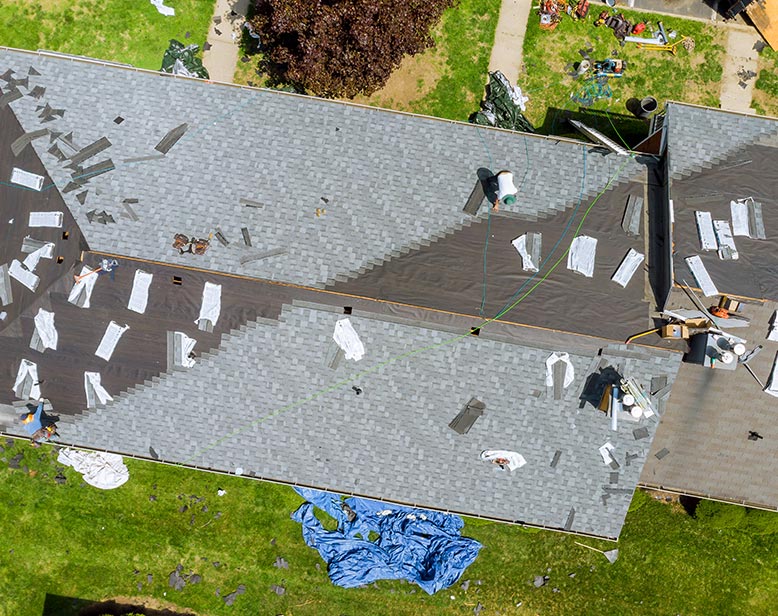 It starts with a free inspection. Our inspections allow you to get to meet us and see if we're the right fit for you while we discuss the roofing services you're looking for. Since customer trust is so important to us, we aim for the highest-quality customer satisfaction and work. We always listen to your needs and ensure that the transformation of your home is quick, seamless, swift, and long-lasting.
Owens Corning Preferred Contractor in St. Charles, MO
As a premier roofing company in St. Louis, Legacy Exteriors has chosen to partner with Owens Corning. As roofers, we understand the trust and reliability that the name 'Owens Corning' projects, and that's why we are a preferred contractor for them.
Owens Corning Roofing Preferred Contractors give homeowners that peace of mind of knowing, for certain, that they are getting high-quality roofing shingles that are installed by local roofing professionals with the kind of workmanship and warranty coverage that only the most elite group of roofing contractors can offer.
The Legacy Exterior crew is skilled at in-home roof installations. We go over all the details from start to finish, arriving promptly, offer competitive rates, and will provide an excellent service that will last for years to come.
Don't let leaks and cracks in your roof stress you out. Legacy Exteriors has beautiful, long-lasting shingles that are an economical alternative to new roofs.
New Home Roofs in St. Charles, MO
Does your home need a new roof?
If you're asking the question, the answer could be "yes." Sadly, residential roofs don't last forever. Especially with the harsh midwestern weather, which brings rain, hailstorms, snow, ice, and other unpleasant elements with it. Here are some signs that you might need a new roof:
It's more than 20 years old
You have missing shingles
You can see visible hail damage
You notice leaks or daylight coming in your attic
If you've noticed signs like these, you probably need a new roof. That means it's time to give us a call!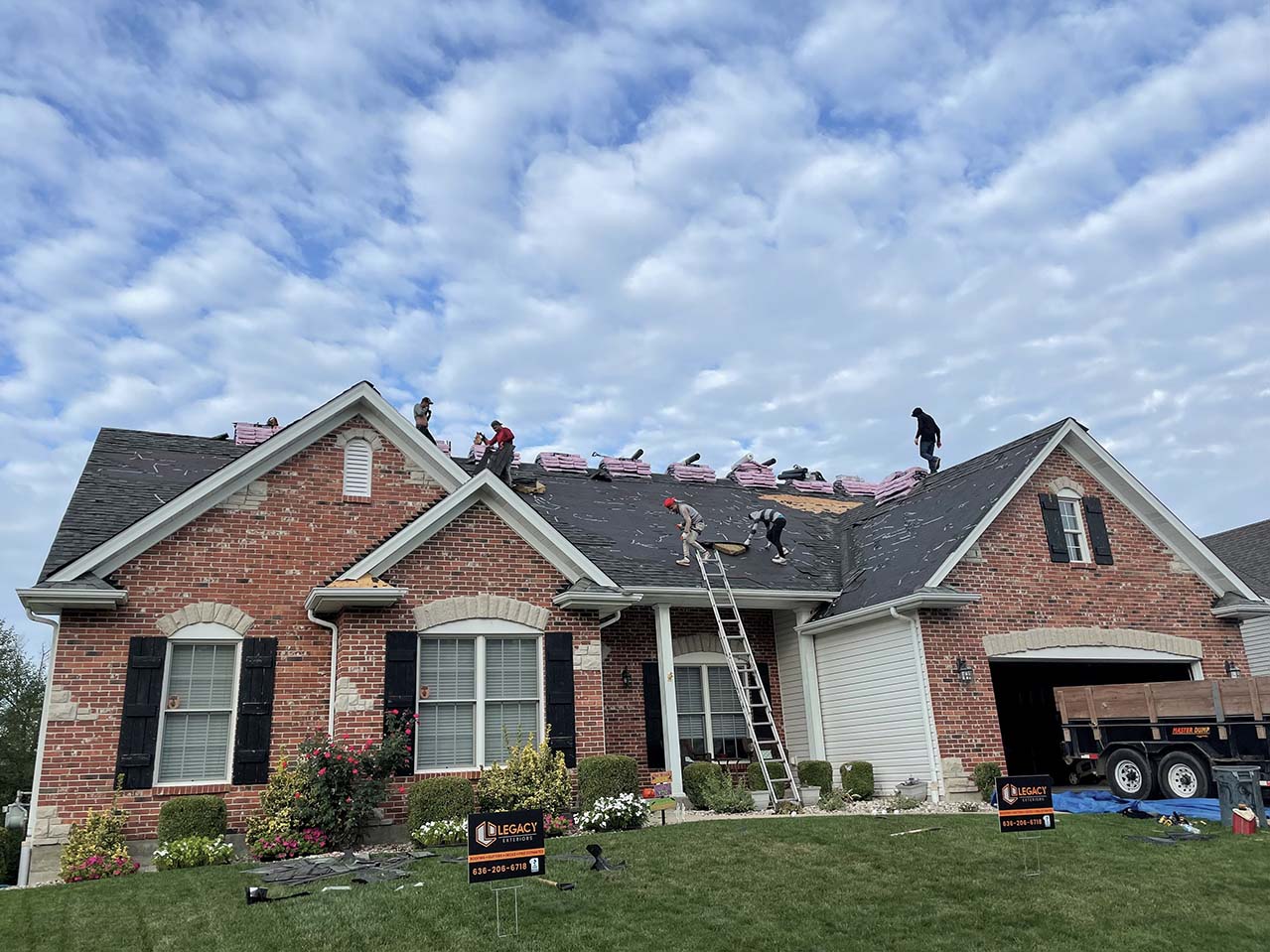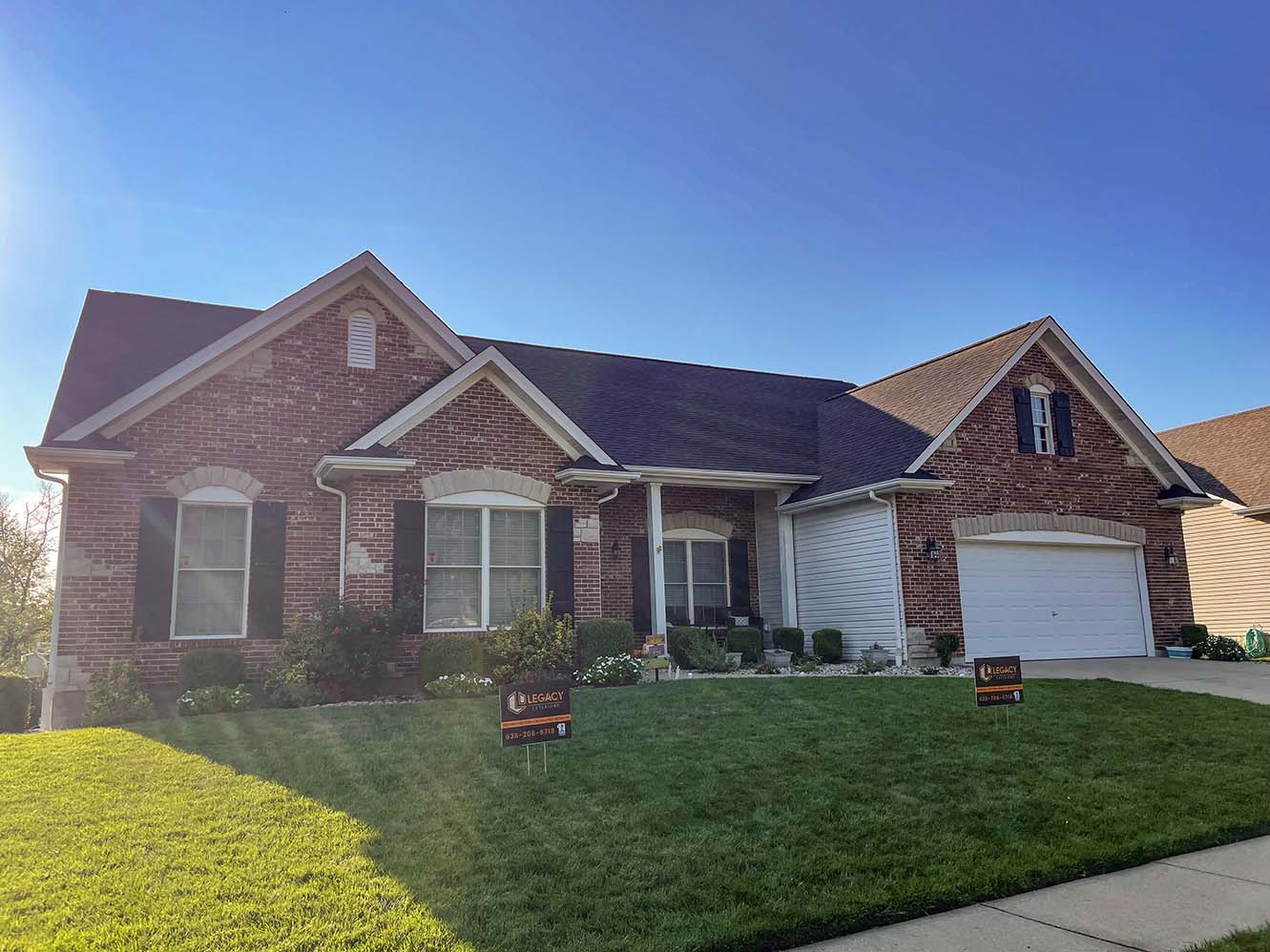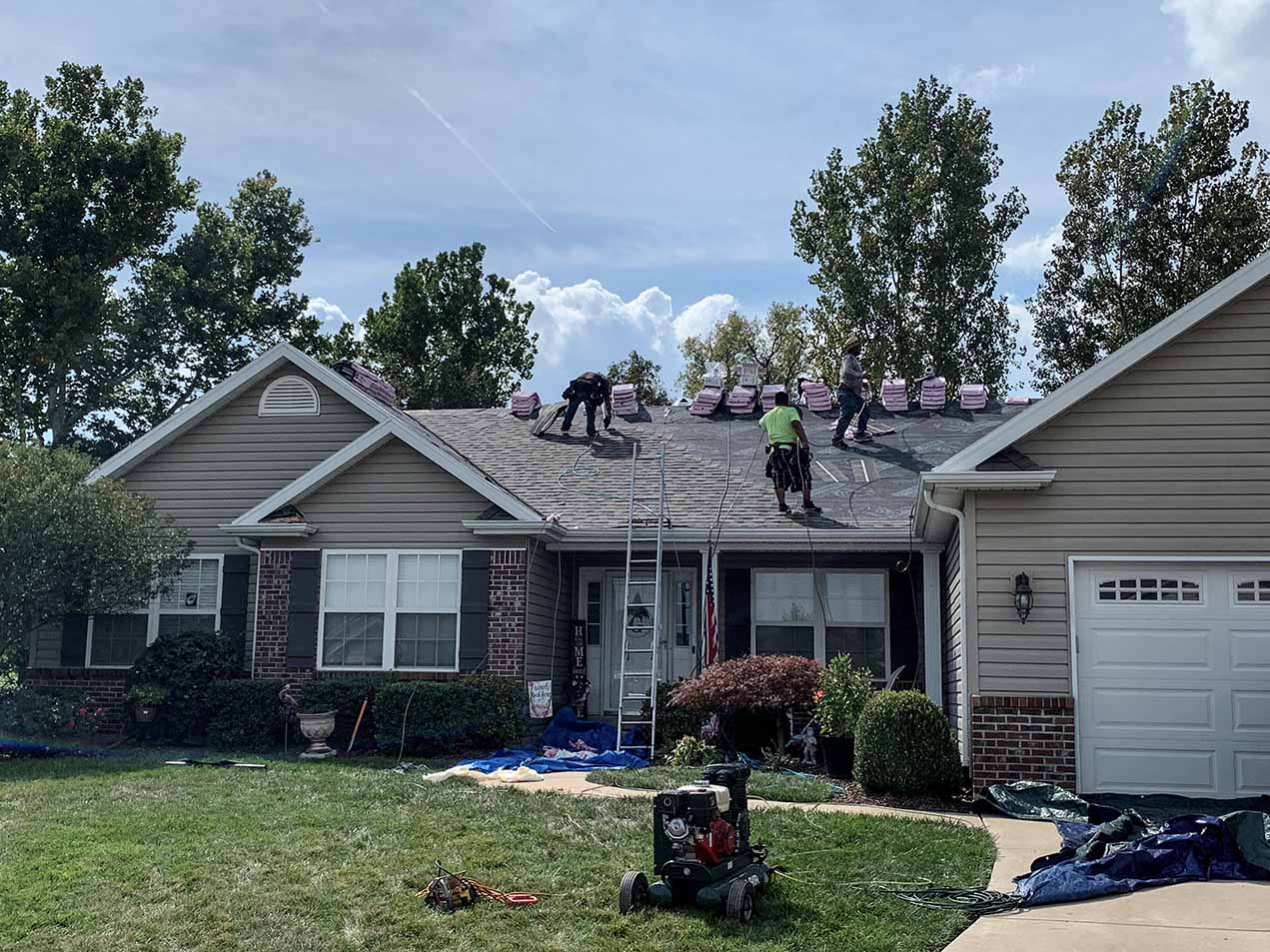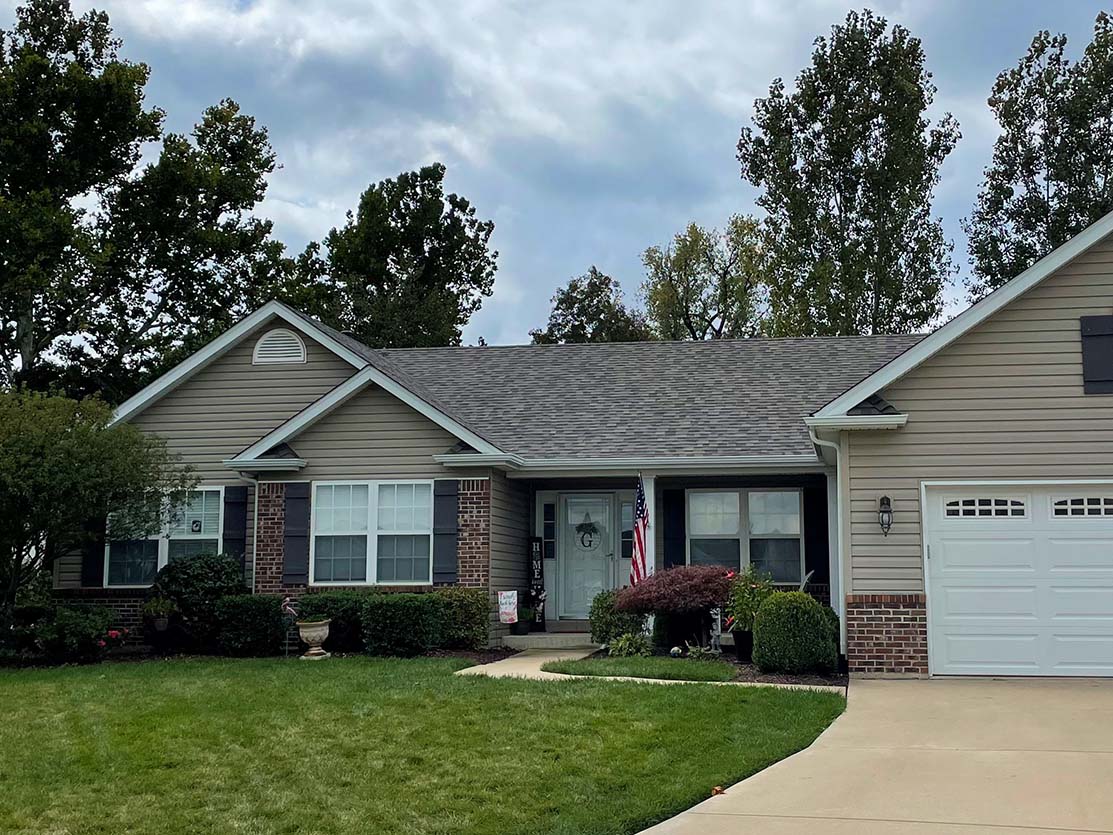 Roof Repair & Replacement